STRATEGY & ANALYSIS EDUCATION SERIES
The Four Routes from Complexity to Conviction
Welcome to the eighth lesson in Cipher's Strategy & Analysis Education Series. In every lesson, we'll cover a key framework or methodology used by leading strategy consultants.
In strategy and analysis, our job is to bring clarity to complex, uncertain situations, enabling high conviction decision making. Today, we'll explore the four routes from complexity to conviction.
About the Strategy & Analysis Education Series
Expert
A gradual, structured, approach with a clear work plan.
Analytical
Rigorous data collection and analysis to generate certainty.
Creative
Immediately generates options and works toward a final choice over time.
Strategic
A structured process, with insights validated by data.
About the Four Routes from Complexity to Conviction
Many business challenges can be boiled down to one issue: bringing clarity and conviction to highly complex issues. Fred Pelard argues there are four ways to get there. Let's explore each:
Expert Route: Experts are experienced and know how to navigate a path from complexity to conviction. By following a structured process with clear milestones, experts reliably solve problems. Example: IT consultants following a set process.
Analytical Route: Analysts aim to turn unknowns into facts, seeking out a body of data to guide their thinking. This approach starts more slowly, but after systematic analysis, clarity suddenly emerges. Example: Engineers crunching numbers until they reach the optimal solution.
Creative Route: Creatives add structure to unclear situations. This approach almost immediately generates a range of options, and then narrows the choices down to a final option. Example: Advertising agencies launching a new marketing campaign.
Strategic Route: Strategists use a logical structure to set forth a range of options, and then rigorously analyze each option until they have enough data to determine the best course. Example: Management consultants who use proven frameworks and analysis tools.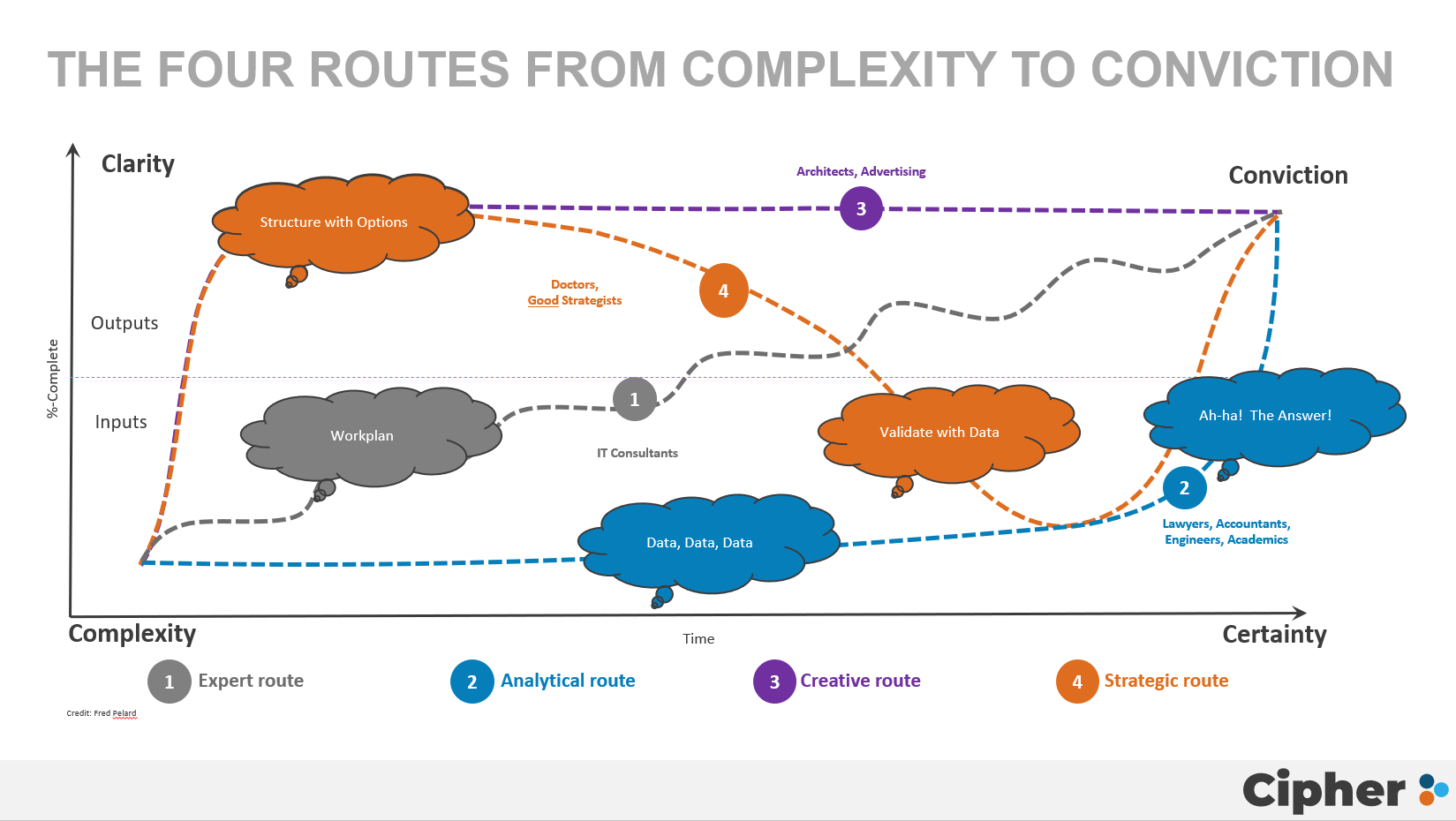 Continue Learning
Interested in learning more? This video from Fred Pelard, a renowned business strategist, explores the four routes in more detail.
Yes, we are actually assigning you homework! Now that you've learned about this, your next steps are to...
Step 1
Get your team together and run through an exercise to practice using the Strategic Route of logical reasoning. [Time required: about an hour]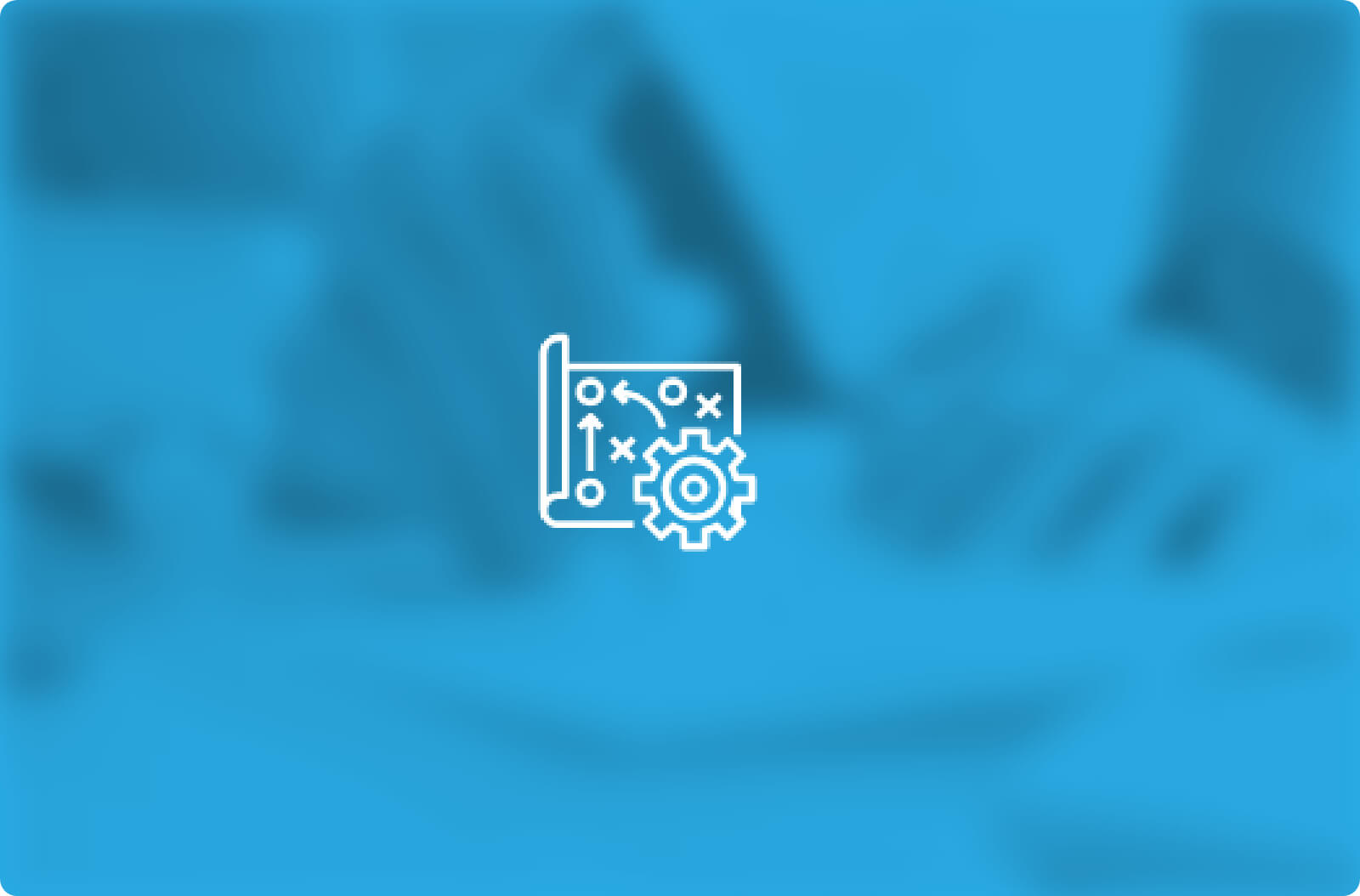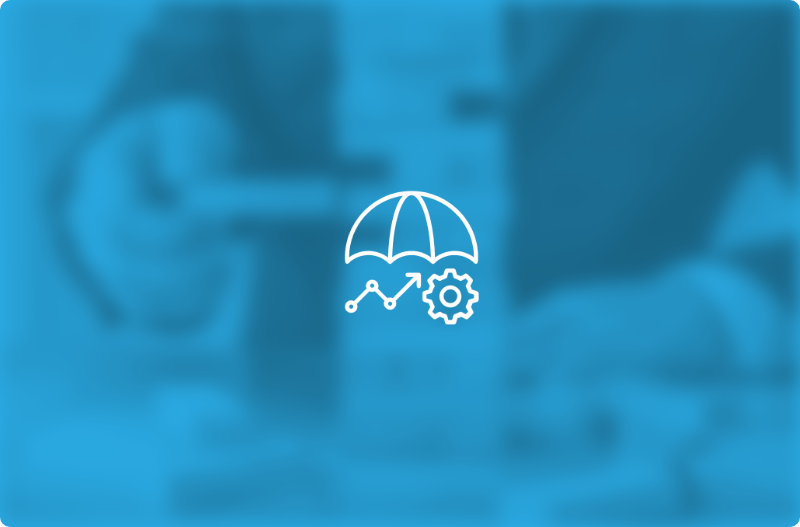 Step 2
Put forward a hypothesis and brainstorm as a group how you could prove or disprove your hypothesis, what you can test about the hypothesis, and analyze each option.
If you're looking for more self help, visit our Learning Center for more great content.
Need someone to talk to or bounce ideas off of? Our experts are always here for you.