STRATEGY & ANALYSIS EDUCATION SERIES
Cipher's Approach to Disruption Proofing, Part 4: Monitor, Plan, Act
Welcome to the sixth lesson in Cipher's Strategy & Analysis Education Series. In every lesson, we'll cover a key framework or methodology used by leading strategy consultants.
This is the fourth lesson specifically focused on disruption proofing your business. Today, we'll cover a framework that helps organizations structure their response to potential disruptors.
Key Takeaways:
About the Strategy & Analysis Education Series
Monitor: Implement systems to actively track the development of disruptors.
Plan: Shape strategies to mitigate disruptive forces and capitalize on opportunities.
Act: Execute counter strategies against disruptions that are already present.
How to Use the Monitor, Plan, Act Framework
By now, you've prioritized disruptors into the Here, Near, Next framework (if you missed the last email in our series, we'd definitely suggest going back and looking at that one as well!). But what does your response look like? Use the Monitor, Plan, Act framework to guide your approach:
Monitor: Systemize the way you track disruptors by establishing regular reporting and alerts. It is ideal to use a technology platform to automate this process.
Plan: Allocate time and resources to planning strategies that mitigate the risk of disruption. Identify opportunities to capitalize on disruption using new business strategies or technologies.
Act: Execute on strategies that mitigate the impact of disruptors that are already affecting your business.
As you map disruptors to this framework, define triggers that cause disruptors to move between different levels of the framework. Combine the Monitor, Plan, Act and the Here, Near, Next frameworks to determine a comprehensive action plan, as pictured below.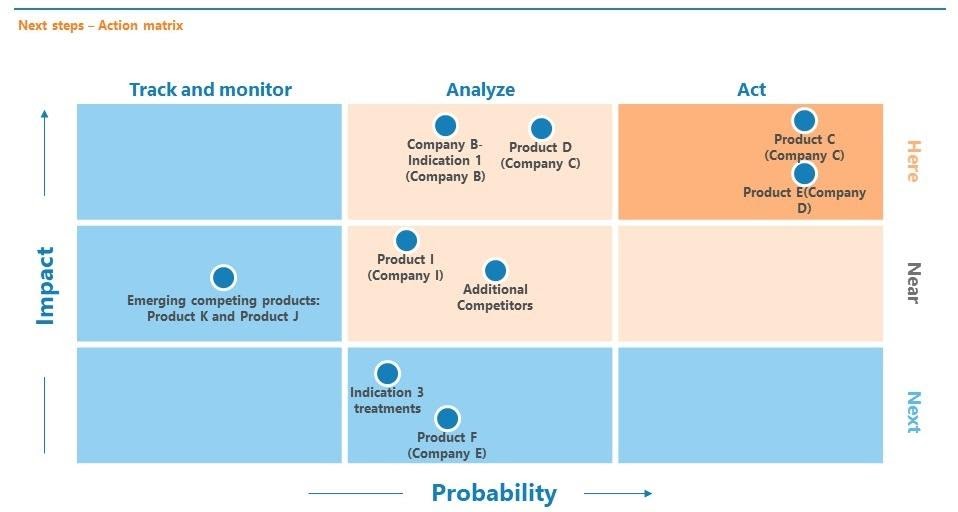 Continue Learning
Interested in learning more? This article from Cipher's Director of Consulting, Derek Heiss, explores the Monitor, Plan, Act framework and explains how to layer it on to the Here, Near, Next framework.
Yes, we are actually assigning you homework! Now that you've learned about this, your next steps are to...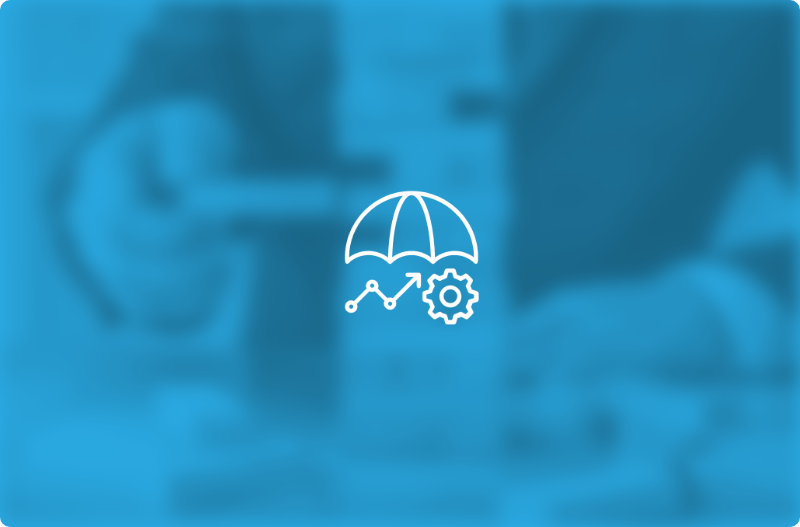 Step 2
Take the disruptors you identified in the previous lesson and place them in the appropriate quadrants based on the time horizons you identified during the here, near, and next exercise you completed during the previous lesson. [Time required: approximately 30 minutes]
If you're looking for more self help, visit our Learning Center for more great content.
Need someone to talk to or bounce ideas off of? Our experts are always here for you.