STRATEGY & ANALYSIS EDUCATION SERIES
Cipher's Approach to Disruption Proofing, Part 3: Prioritizing Disruptors
Welcome to the fifth lesson in Cipher's Strategy & Analysis Education Series. In every lesson, we'll cover a key framework or methodology used by leading strategy consultants.
This is the third lesson specifically focused on disruption proofing your business. Today, we're sharing Cipher's Here, Near, Next framework, which helps you effectively prioritize disruptors.
Key Takeaways:
About the Strategy & Analysis Education Series
Here: Immediate threats to the business. [Action]
Near: Very probable to become a threat to the business. [Plan]
Next: Has potential to become a threat to the business in the future. [Monitor]
How to Prioritize Disruptors
Once you've identified your organization's vulnerabilities, threats, and opportunities, it's often difficult to know where to start. At Cipher, we use a Here, Near, Next Framework to prioritize potential disruptors and formulate an action plan. Here's how it works:
Here: Disruptors that are already here and are already affecting the business.
Near: Disruptors that have a plausible likelihood of affecting the business in two to five years.
Next: Long-term disruptors with the possibility to impact the business within the next decade. The timing of their development is unclear.
As you uncover new disruptors, determine their relevance to your business and assess where they fit on the Here, Near, Next framework.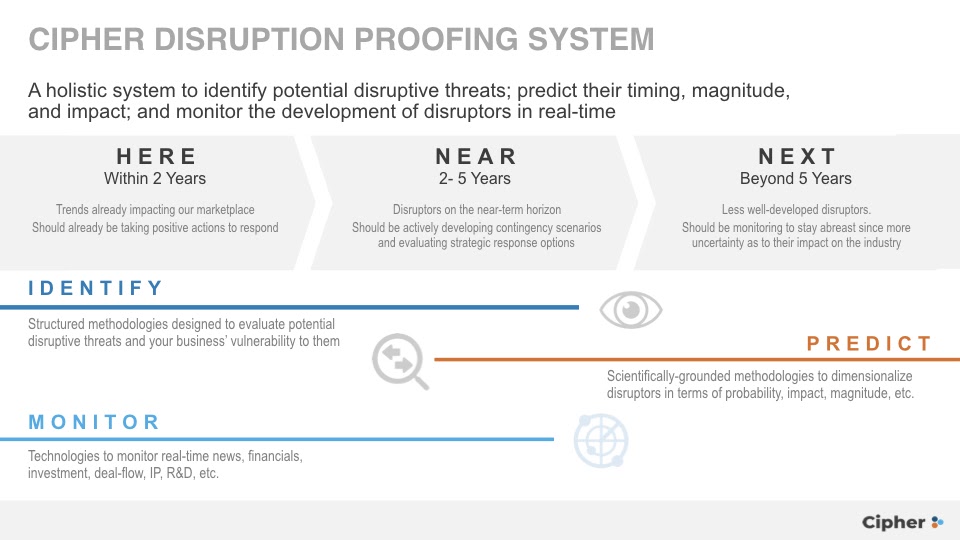 Continue Learning
Interested in learning more? In this webinar, Peter Grimm, Cipher's President, explores the Here, Near, Next framework and explains how to use it to prioritize disruptors.
Yes, we are actually assigning you homework! Now that you've learned about this, your next steps are to...
Step 1
This lesson builds on the work you did in the previous lesson. Grab the disruptors you identified in your worksheet for identifying key trends from the previous lesson.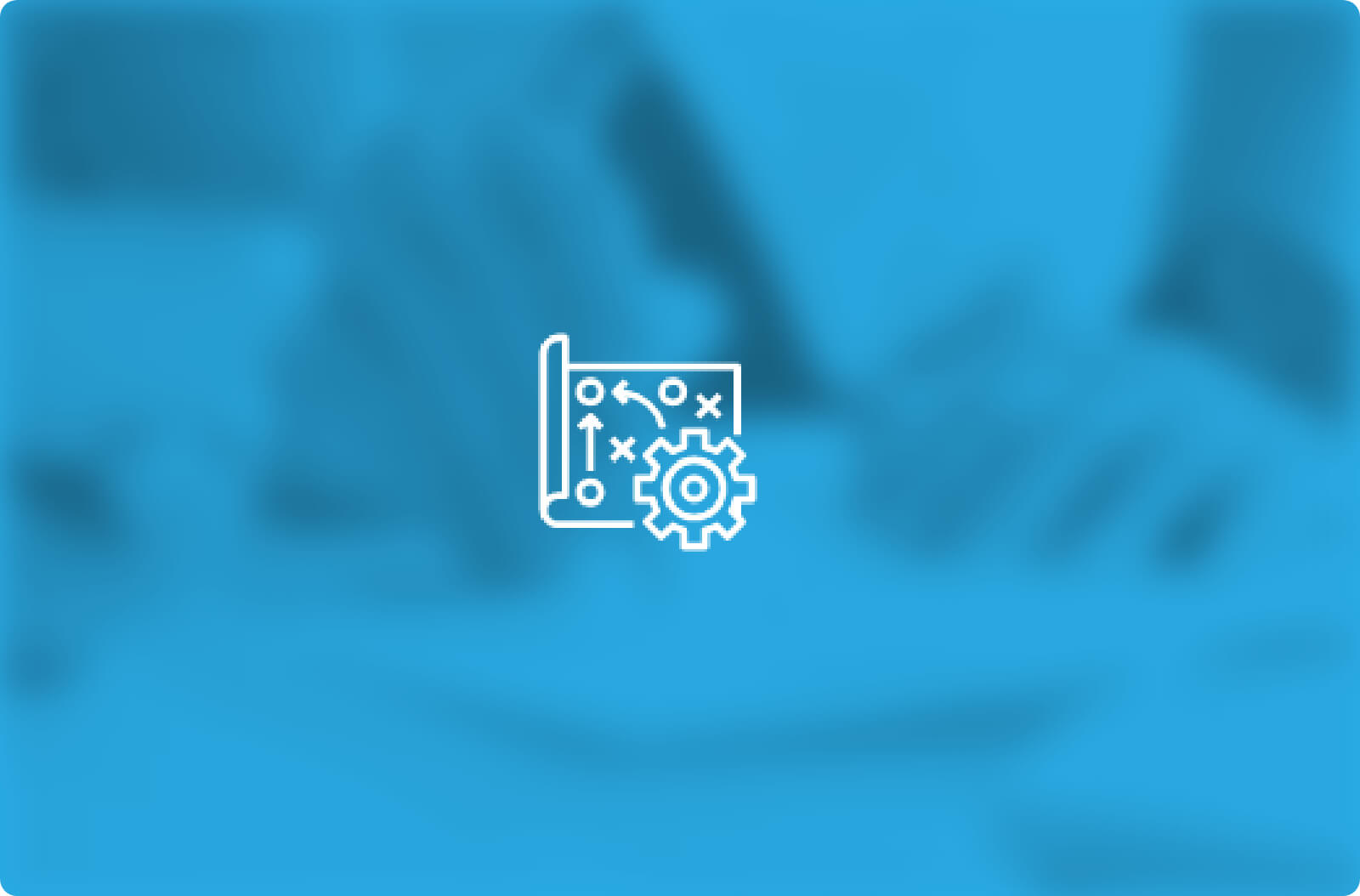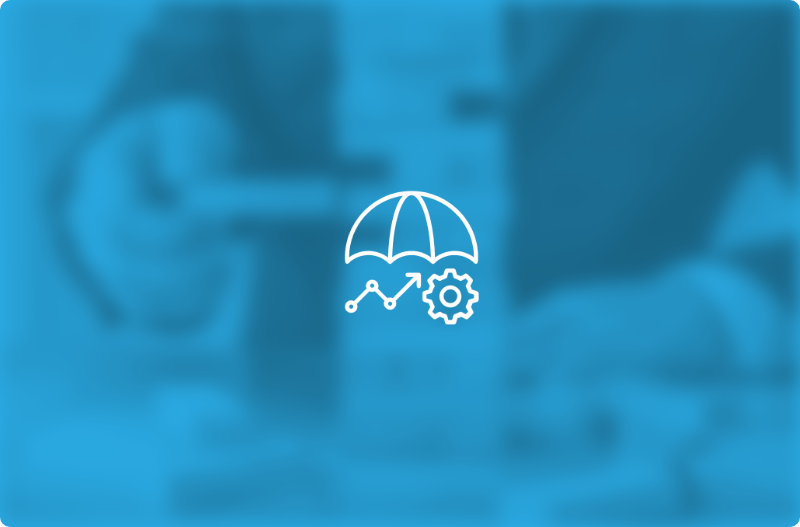 Step 2
As a team, go through each of these disruptors to identify the time horizon on which they might happen. [Time required: Less than 30 minutes]
Based on your determined time horizons, categorize the disruptors according to the here, near, and next categories.
Not sure of the time horizons? You may consider running a Prediction Market Research Project to harvest the wisdom of the crowd and predict when these disruptors will come to fruition.
If you're looking for more self help, visit our Learning Center for more great content.
Need someone to talk to or bounce ideas off of? Our experts are always here for you.