STRATEGY & ANALYSIS EDUCATION SERIES
Cipher's Approach to Disruption Proofing, Part 1: Identifying Vulnerabilities
Welcome to the third lesson in Cipher's Strategy & Analysis Education Series. In every lesson, we'll cover a key framework or methodology used by leading strategy consultants.
Today, we're sharing Cipher's approach to disruption proofing your business. This is the first in a five part series. By the end, you'll understand and can apply these steps to effectively defending your business from disruption. The problem with disruptions is it's hard to see until it's too late. In order for disruption to happen, a new approach needs the right conditions. Let's explore the first step to make your company disruption proof, identifying vulnerabilities.
Key Takeaways:
About the Strategy & Analysis Education Series
Identify your competitors and outline their value propositions in clear terms.
Take a self-critical look at your businesses' true sources of differentiation and competitive advantage.
Know that many businesses only have a handful of differentiators.
How to Identify Vulnerabilities
Before you start disruption proofing your business, you need to understand exactly where your business is most vulnerable. To do that, reflect on your organization's true sources of differentiation and competitive advantage. Don't just identify what makes your business different from competitors, pinpoint the unique value your products or services offer that competitors do not.
Identifying these points of differentiation is more than a simple brainstorming exercise. At Cipher, our consultants strip back the marketing language and conduct interviews with employees and executives, from there they summarize what makes the business unique to a handful of true differentiators.
True differentiators are rare––some businesses may only have one––but identifying them is the first step in defining a successful competitive strategy that creates a defensible market position. Unless you've conducted rigorous analysis to determine your true differentiators, it's impossible to effectively plan for the future of your business.
Continue Learning
Interested in learning more? In this article, Cipher's President, Peter Grimm, sheds more light on the framework the team at Cipher uses to build and execute game-changing competitive strategies.
Yes, we are actually assigning you homework! Now that you've learned about this, your next steps are to...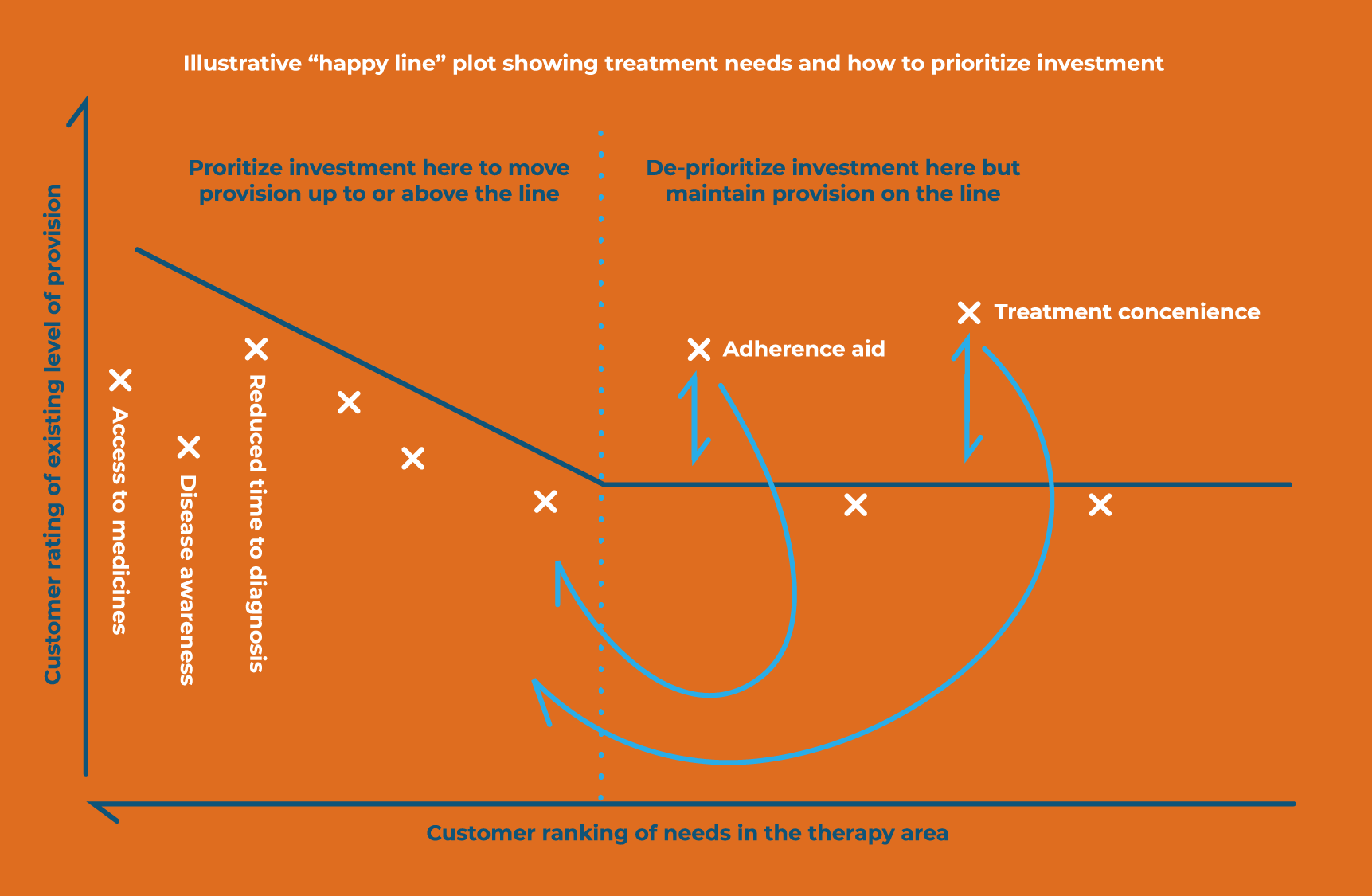 Step 2
Stay tuned for more lessons in this series which will help you fine tune the information in your Competitor Overview over time.
Key next steps will be implementing Kim's Happy Line (jump straight to the Kim's Happy Line lesson).
If you're looking for more self help, visit our Learning Center for more great content.
Need someone to talk to or bounce ideas off of? Our experts are always here for you.