STRATEGY & ANALYSIS EDUCATION SERIES
Incremental vs. Dynamic Strategic Planning
Welcome to the second lesson in Cipher's Strategy & Analysis Education Series. In every lesson, we'll cover a key framework or methodology used by leading strategy consultants.
Today, we're tackling the topic of strategic planning. Books have been written on this subject so we will narrow our focus to the differences between incremental and dynamic strategy planning, explore why it's important to focus on the long-term, and help you start to think about how to apply dynamic strategic planning at your company.
Key Takeaways:
About the Strategy & Analysis Education Series
Incremental, short-term strategies lead to stagnation over time, and are inadvisable.
Dynamic strategy planning outlines a long-term vision and works backwards to identify the incremental actions required to realize these goals.
Organizations must be able to pivot strategies in response to changing conditions, competitor movements, and customer trends.
About Incremental vs. Dynamic Strategic Planning
Any effective strategy must be adaptable to changing market conditions. Without the flexibility to pivot, unforeseen events, new competitors, or changing customer behaviors could easily end a business. An organization's ability to adapt is driven by their approach to strategy: incremental or dynamic.
Incremental strategic planning operates on a short-term basis, with leaders methodically plotting a path from A to B. Incremental plans are often tied to business planning cycles, and lack long-term focus. This makes it hard for organizations to plan for the years to come, when the future way they do business might look totally different.
Dynamic strategic planning outlines a bold long-term vision, and works backwards to a series of incremental actions that need to happen on a weekly or monthly basis. The overarching vision remains consistent, but the journey there isn't set in stone. Employ competitive and market intelligence activities to monitor the market or rivals and, if it's necessary to adapt the short-term action plan, do so.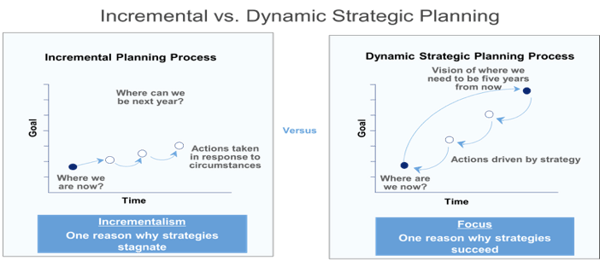 Continue Learning
Interested in learning more? In this article, Cipher's Director of Consulting, Derek Heiss, explores how organizations can use dynamic strategic planning to drive sustained competitive advantage.
Using Dynamic Strategic Planning
Yes, we are actually assigning you homework! Now that you've learned about this, your next steps are to...
Homework
Pick an organizational goal to focus on and work through an example of this process with your team.
[Time required: 1-2 hours]
Define your vision for where you want to end up.
Determine what needs to happen in order for that goal to be achieved.
Identify and document the steps it will take to hit that goal to work backward to where you are today.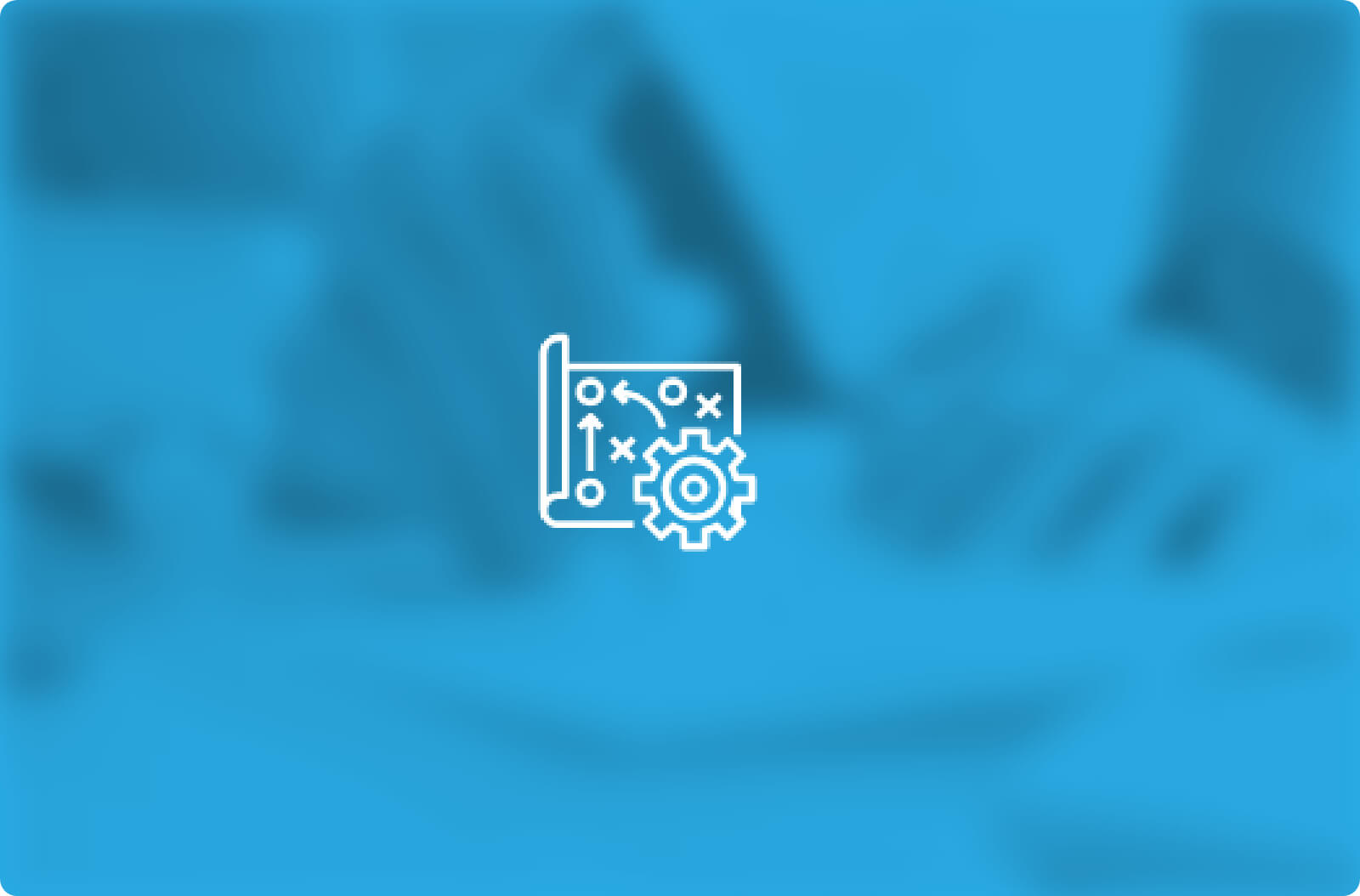 If you're looking for more self help, visit our Learning Center for more great content.
Need someone to talk to or bounce ideas off of? Our experts are always here for you.