STRATEGY & ANALYSIS EDUCATION SERIES
Porter's Five Forces
Welcome to the fifteenth lesson in Cipher's Strategy & Analysis Education Series. In every lesson, we'll cover a key framework or methodology used by leading strategy consultants.
In this lesson, we're exploring Porter's Five Forces, a framework that measures the competitive potential of a business. Each of the five forces helps determine the potential profitability of any business, in any market. Let's learn how to apply Porter's Five Forces.
About the Strategy & Analysis Education Series
About Porter's Five Forces
First developed in 1979, Porter's Five Forces is an evergreen strategic framework that measures the competitive potential of a business. The five forces are:
Competitive Rivalry: measures the quantity and quality of competitors. The higher the degree of competition, the more difficult it is for any organization to be successful.
Supplier Power: in many industries, suppliers have significant bargaining power, which enables them to charge higher prices for raw materials, goods, and services, hampering profitability.
Buyer Power: considers the amount of leverage that buyers possess. Buyers have significant bargaining power when they have many alternatives and represent a good portion of the organization's revenue, and comparably less power when their switching costs are high.
Threat of Substitution: substitutes are products that use different technologies to solve the same need e.g. a train vs. a plane. The threat of substitutes is primarily dictated by both the availability of substitutes and the switching costs associated with using a substitute product.
Threat of New Entrants: new entrants are disruptors that change industries. If barriers to entry are high, as in the pharmaceutical industry, then the threat of new entrants is lower. If there are minimal barriers to entry, as there are for many service businesses, the threat is high.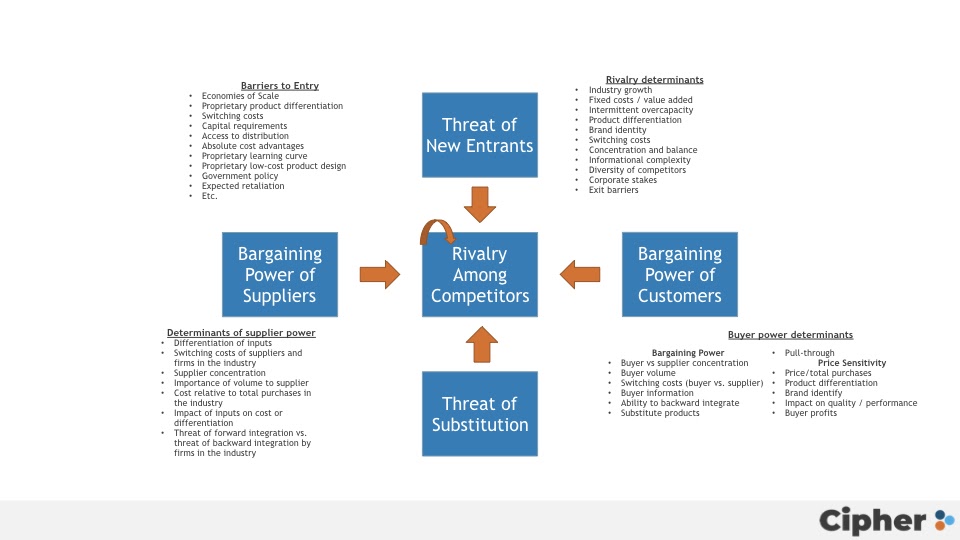 Continue Learning
Interested in learning more? In this article, Cipher's Director of Consulting, Derek Heiss, explores how to use Porter's Five Forces model as part of a competitor analysis framework.
Yes, we are actually assigning you homework! Now that you've learned about this, your next steps are to...
Homework
Using the image provided above, identify the following for your industry or competitive set:
[Time required: 1-2 hours]
Barriers to entry
Rivalry determinants
Determinants of supplier power
Buyer power determinants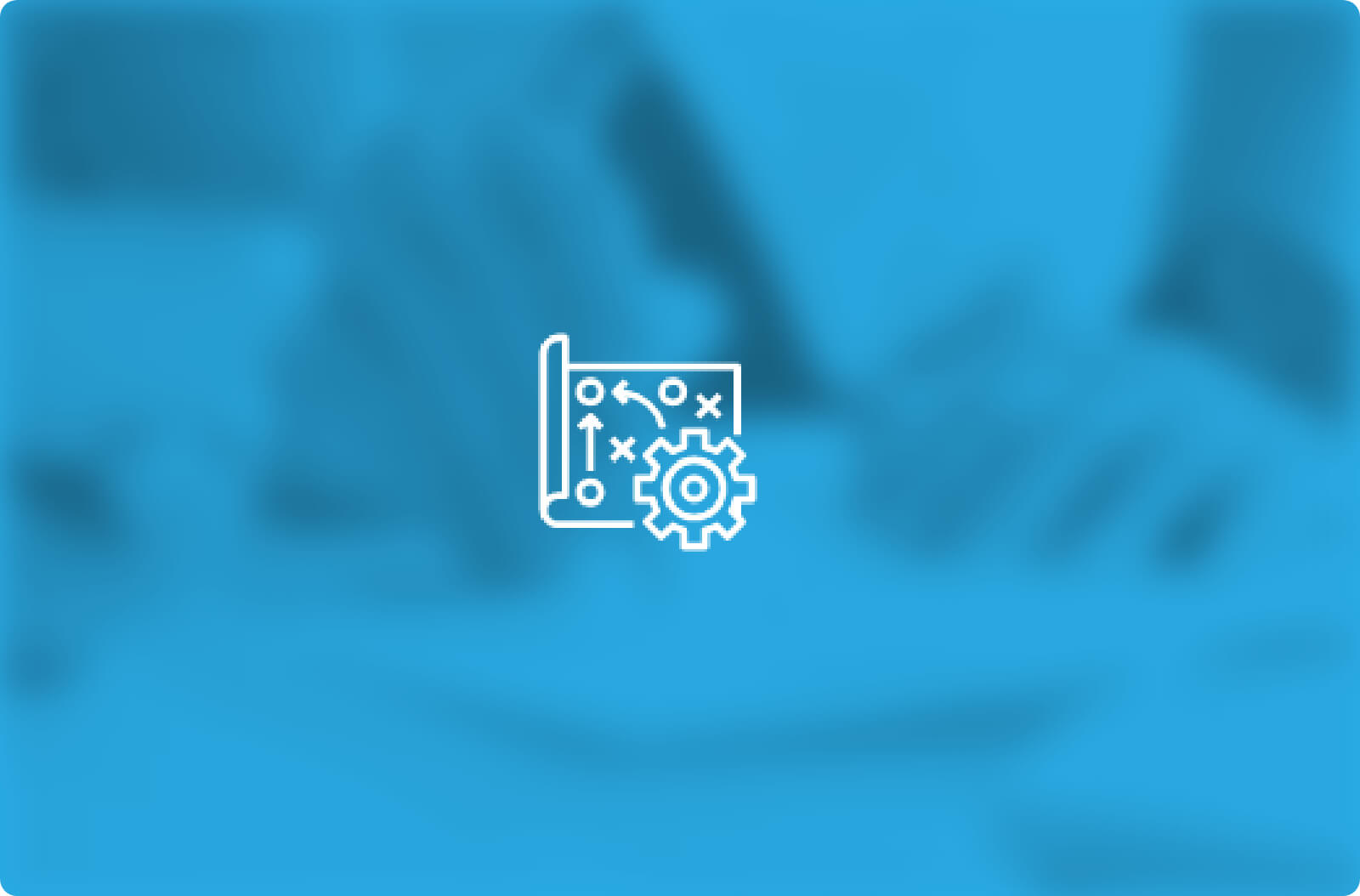 If you're looking for more self help, visit our Learning Center for more great content.
Need someone to talk to or bounce ideas off of? Our experts are always here for you.