STRATEGY & ANALYSIS EDUCATION SERIES
Treacy & Wiersma's Value Disciplines
Welcome to the twelfth lesson in Cipher's Strategy & Analysis Education Series. In every lesson, we'll cover a key framework or methodology used by leading strategy consultants.
It's impossible for organizations to be successful by trying to be all things to all people. Instead, they should focus on delivering unique value to a defined market by focusing on one of three value disciplines: operational excellence, product leadership, or customer intimacy.
Key Takeaways:
About the Strategy & Analysis Education Series
Operational Excellence: reliable products and services, sold at competitive prices.
Product Leadership: cutting-edge, innovative products and services.
Customer Intimacy: a customer-centric approach defined by close relationships.
About the Value Disciplines
Treacy and Wiersma argue that to be successful, organizations should identify a core group of target customers, narrow their focus to this group, and focus on leading this market. To achieve success, organizations should pursue one of these three strategies:
Operational Excellence: organizations that optimize for this deliver a combination of price, quality, and ease of use that is difficult to match. Embracing operational excellence means a focus on efficiency, standardization, and cost minimization. Examples: McDonald's, IKEA
Product Leadership: embracing this strategy means committing to an entrepreneurial, innovative culture that iterates new products and services quickly. Management encourages experimentation, embraces measured risk, and values technology. Examples: Apple, Tesla
Customer Intimacy: organizations focus on nurturing close, long-lasting relationships with customers. Services will be tailored to the needs of individual clients, rather than a general market, and decisions are delegated to those closest to the customer. Examples: Marketing Agencies, Consulting Firms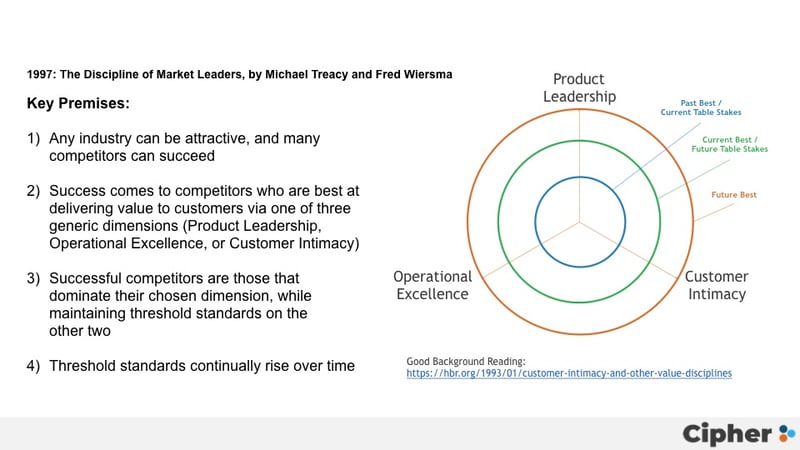 Yes, we are actually assigning you homework! Now that you've learned about this, your next steps are to...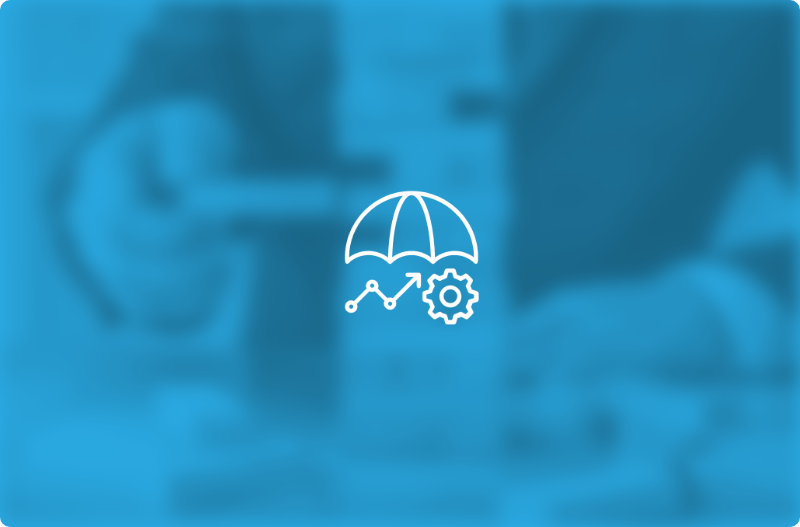 Step 2
Using the bullseye image above, place yourself and your competitors in the diagram where each organization fits. [Time required: a few minutes]
If you're looking for more self help, visit our Learning Center for more great content.
Need someone to talk to or bounce ideas off of? Our experts are always here for you.