Free Download:
Competitor Overview Template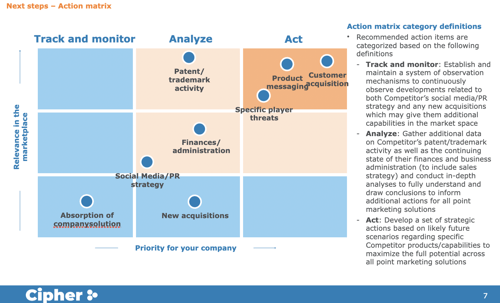 This template is part of our competitor analysis resource center. Visit the complete competitor analysis resource center for more content like this.
Competitor overviews play a central role in any Competitive Intelligence (CI) strategy. It explores all relevant areas of one direct competitor's business, and helps you build a comprehensive understanding of that competitor.
Learn to make better strategic decisions for your business by building a holistic story of the company's core competencies, business model, and growth strategies. Download the Competitor Overview Template and get started today.
This template includes:
SWOT Analysis
Action Matrix: recommended action items based on tracking and monitoring, analyzing, and act.
Business Model Overview
Sales and Marketing Strategies
Product Capabilities and Development