Before your live demo call

we suggest you watch these three recorded demos.

We want you to get the most out of your up coming live demo of Knowledge360. The recorded demos found on this page cover three of our post popular dashboards - a templated Company View, a custom Company Dashboard and our Sandbox Dashboard.
A Company View
Sometimes all your competitive intelligence consumer needs is a high level summary of a specific company.

Knowledge360's Company View provides viewers a complete overview of company news, PR, financials, M&A activity, hiring, social posts and more.

In this 90 second recorded demo shows how our market and competitive intelligence software tool serves your customers the information they need from Day One of your subscription.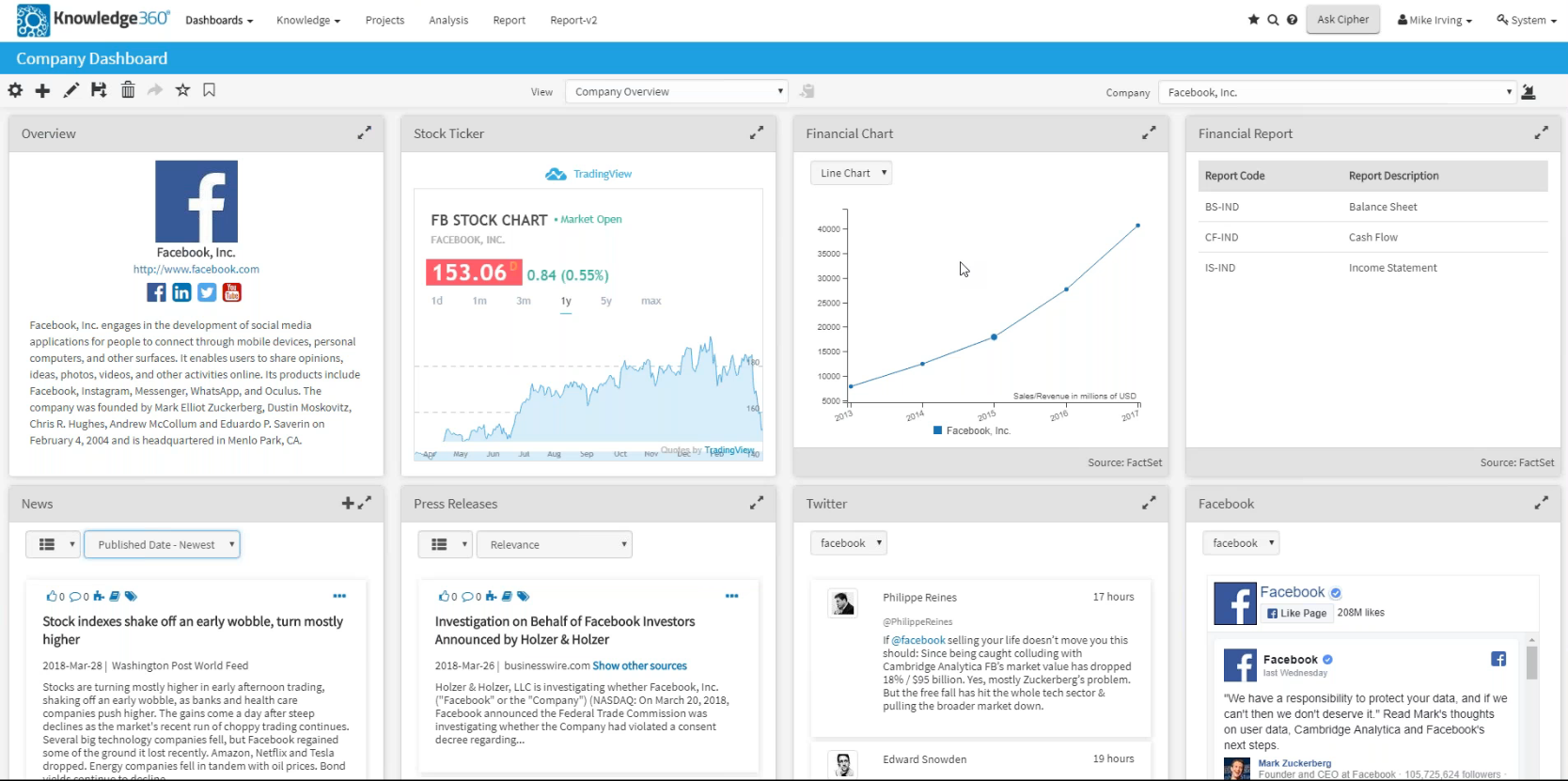 Customizing A Company Dashboard
Each of the business units you support wants information specific to their needs. Before K360 that meant cutting and pasting information into customized presentations and reports. With the Knowledge360 competitive intelligence software tool, each of your audiences receives a custom dashboard built to their specific needs.

With K360, your sales team gets what they need and your product team what they need. And give yourself some much needed time back in your day.
Multiple Companies & Markets in One View
Using Knowledge360's Sandbox configuration, you can look across competitors and markets with one view. Identify market trends or company news mentions more quickly with dynamically updated data content.
It's time you saw experienced a competitive intelligence tool built by competitive intelligence professionals.